The Central City : Stanza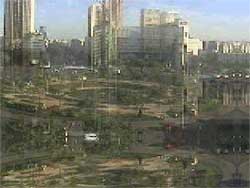 The form and content of this work is a visual world of the city and its structure. Networks of information technology are contrasted with organic networks and city networks. The city becomes an organic network of grids and diagrams. I wanted to develop analogies for the organic identity of the city as an urban community and make links with electronic networks and virtual communities. This organic interplay is contrasted with man made structures, as well as patterns and forms of urban design. The form and content of this work is a visual world of the city and its structure. Each aspect of city life seems to demonstrate specific characteristics, which can be developed into individual parts of the labyrinth, making up the images that will be used. The city has moved from metropolis to megalopolis to the ecumenopolis
Posted by stunned at
05:29 PM
Bien Commun : David Zérah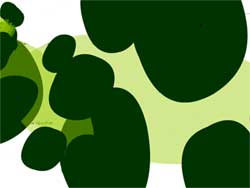 biencommun.com is a Web site with an interface showing twenty four patterns based on biologic cells representations. This interface allows one to manipulate a Flash™ animation program, without prior knowledge of this software. It offers the possibility to amend and instantly visualize its properties, following one's own feelings.

Posted by stunned at
04:44 PM
[7 Sons] : Florian Thalhofer and Mahmoud Hamdy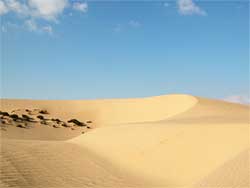 [7 Sons]
"Sheik Suellim has seven sons" Maher says proudly. "Seven Sons, and not one daughter?" I wonder. "Seven sons," Maher replies, "and further more six daugthers."
Florian Thalhofer from Berlin and Mahmoud Hamdy from Cairo met the Bedouins in the Sinai, close to the territories occupied by Israel. Berlin meets Cairo meets the Beguines - inclusive a sharia-court-case. [7sons] was made in summer 2003 with the support of the Goethe-Institute, Cairo. [7sons] is a nonlinear and interactive documentary done with the done with the [korsakow-system]
editors note:we had problems loading the movie in firefox but it worked fine in internet explorer.
Posted by stunned at
09:17 AM